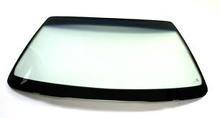 What to Expect from Windshield Replacement
OK, so you're ready to get scheduled for windshield replacement! Here are some tips on what to expect, and how you can prepare your vehicle:
Where: We provide our customers with mobile replacement service for the greater San Diego area. We can come to your work, home, or wherever fits your schedule. The glass technician will need easy access to the front end of your vehicle and will also need to be able to open both front doors fully. If possible, back your vehicle in and allow ample room on both side
We also provide our customers with mobile auto glass replacement service covering the greater San Diego area as well as North County. We can come to your work, home, or wherever fits your schedule. The glass technician will need easy access to the front end of your vehicle and will also need to be able to open both front doors fully. If possible, back your vehicle in and allow ample room on both sides.
When: Auto Glass of San Diego is open from 8:00-6:00 Monday- Friday; 9:00-3:00 on Saturdays. Our appointments are scheduled in 2 hour windows for the technician's service. Most windshield/door glass replacements are completed in 90 minutes, & rock chip repairs take 30 minutes. Please let us know if you have special scheduling needs, and we will do everything possible to work with you.
How: The glass technician will begin by removing the wipers, windshield trim, and the cowl as needed. Then a variety of tools are used to release the old windshield from its adhesive. Most of the old adhesive will be removed, leaving only enough for the new adhesive to bond to. The new adhesive is applied creating the weather seal and bonding the new windshield to your vehicle. Next the new windshield is placed, and the wipers, trim, and cowl are replaced. After it has been cleaned, the windshield is ready for your inspection.
After care is important for the next 24 hours. The technician will go over this with you.
After care:
-Let vehicle sit for at least 1 hour
-Open passenger windows 1″ to prevent air pressure when the door is pulled shut
-Leave blue tape on for 24 hrs. (if applicable)
-Do not wash vehicle for 48 hours
Here are a few things to keep in mind when selecting your auto glass company:
* Make certain when you hire a windshield installer that they are a certified, licensed and insured professional.
* Find out what type of warranty the installer offers on their windshield replacement and get it in writing.
* Check your car insurance policy so you know what your deductible is before contacting a professional.
* Some insurance companies even offer a specific auto glass deductible which could be different than your policy deductible.
* Regardless what your insurance company may say (or imply) you have a legal right to choose the windshield replacement professional you want to use.
* If you choose to get a quote from the "recommended" glass shop of your insurance company always get at least one additional Windshield Quote .
Industry Tips From the Better Business Bureau:
Do you need to get your car repaired or are you planning a road trip? The BBB has a few suggestions which may help to protect you from victimization by an unscrupulous auto repair shop, both at home and on the road.
Spend some time finding a good repair facility before you need one. Ask the local BBB for a member list of companies offering these services. Ask your friends and family for a recommendation. Check to make sure the company's license with the BBB of Automotive Repair is current and active. Look for a copy of the license in the repair shop.
If your car begins to make new noises or is not operating normally, don't hope the problem will go away by itself. Take your car into the shop to be checked out while it's still running. If you are suspicious about a diagnosis, you will still have time to take your car elsewhere. If there is anything you do not understand on the work order, ask for an explanation. Ask what the total cost will be and if there is a charge for the diagnosis. The BBB notes that if the problem appears to be an engine or transmission problem, you should expect a charge for the diagnosis. Tell the repair shop that you would like to have your old parts before they begin work.
BEFORE YOU SIGN THE WORK ORDER: Make sure that it specifies an estimated cost and indicates that you must be informed and authorize any additional work. Be sure to read and UNDERSTAND everything you are required to do to qualify for and maintain any guarantees or warranties on the parts or labor. Make sure that any guarantees are in writing to avoid any misunderstanding.
In accordance with the Automotive Repair Act of 1971, all customers are entitled:
1. A written estimate for repair work.
2. A detailed invoice of work done and parts supplied.
3. Return of replaced parts. If requested at the time a work order is placed.
4. Questions concerning the above should be directed to the manager of the repair facility. If the work performed does not fix your car's problem, the BBB suggests that you take the car back to the shop that performed the original repair. If there are issues in the future with that same problem it will be easier to identify who is responsible for the repair. If you are unable to reach a satisfactory repair through the company, you may wish to contact the BBB of Automotive Repair at (760)439-0942 or online at www.smogcheck.ca.gov.
The best way to prevent problems when you are away from home is to make sure that your car is in good working order before you leave on your trip. Check to be sure that your tires are sound, you have a good spare tire, and that all fluid levels are topped off.